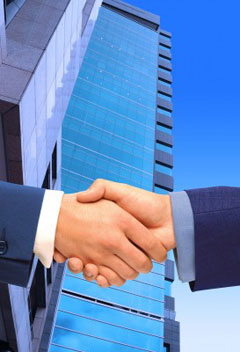 Whatever problem your investment/corporate business faces- we will advise you, manage and improve your assets, sell it for you or allow you to invest in special and other opportunities.
VAR Management Ltd. (hereinafter 'VAR') has been a prominent Israeli 'Special Situation' firm since 2001 and the leader in the technology and life sciences sectors.
When it comes to undervalued/unattended investments/assets- VAR provides its clients with a full range of advisory and management services, corporate finance, stakeholder representation and active investment vehicles.
With over 150 managed processes in private and public companies in Israel, the US, Europe, the Far East and other locations, VAR has been chosen as the premier special situation advisor and manager for top tier VC's, Venture lending funds, banks, holding companies, private investors , companies' managements (including fortune 500 companies) and others with an average asset under management of hundreds of Millions of Dollars to Billions of Dollars.
VAR assists its premium clients at the most delicate situations that require fast and professional advice & execution, high level of reliability and confidentiality, creativity and use of its vast experience and large network of contacts.
VAR has managed turnarounds, restructurings, liquidations (in and out of court) and asset monetization processes in over $1B of undervalued investments.
Due to its core values, experience and network of contacts, VAR also serves as the Israeli representative for non Israeli investors/lenders seeking new Israeli related investment opportunities as well as managing private investments for Israeli and non Israeli stakeholders.
VAR and its principals also make investments in distressed/undervalued companies.